PROFESSIONAL SOCCER ENVIRONMENT
FC Miami City Girls Elite Academy is a unique academy of 100% female competitive players and provides an unrivaled standard of excellence in coaching, player development, and a training regimen led by a dedicated, professional staff with notable experience in girls' soccer development.
COMPETITION WITHIN THE UNITED SOCCER LEAGUE (USL) SYSTEM
EXPOSURE TO THE PRO AND COLLEGIATE LEVEL
SHOWCASE YOUR TALENT AT ELITE COMPETITIONS
IN THE UNITED STATES AND ABROAD
Our players compete in carefully selected local, national, and international tournaments and matches with two objectives in mind: gaining insights into each player's development and exposing them to the highest level of girls' youth soccer.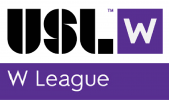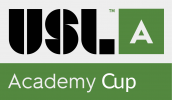 * Selection depends on performance, age and availability.
INTERNATIONAL PROGRAM AND
FC Miami City Girls Elite Academy provides players with unique experiences, on and off the field like nowhere else. Being part of a world-class network including Paris Saint-Germain Academy and seamlessly integrate a network of pro partnered clubs, offering a wide range of opportunities and unique events.
From competing in Europe against their best youth teams, to participating in an exclusive high-performance clinic in Europe, to visiting the Parc des Princes, attending masterclasses hosted by experts, to being invited to watch a game; the opportunities are endless.
Players also benefit from having direct access to exclusive Paris Saint-Germain events* such as the PSG Academy North America Cup and the PSG Academy World Cup in Paris.
* Selection depends on performance, age, and availability.
EXCEPTIONAL LAUNCHING RATE
TO UNITE THE BEST FEMALE PLAYERS
The Academy aims to unite the best female players in South Florida. For the launch of the Academy, we are opening teams from U13 through U20 and will continue to expand to additional age groups.
Limited spots available for the 2023/2024 season.
**Not included in the registration fees: Uniform kits, League registration fees, tournament fees including travel, referee fees and assignor fees, coaches' fees for tournament and non-local league/competitions.